Learn about implementing Oracle iProcurement punchout in R12, including steps in the configuration process and how to overcome common punchout implementation challenges.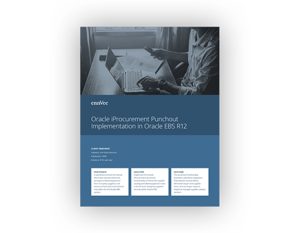 Topics covered
Implementing Punchout in Oracle E-Business iProcurement to a 3rd party Supplier.
Business requirements, functional setups, and testing approach and process.
Technical setups, configurations, and prerequisites such as JDK version, TLS 1.2, and necessary patches.
Resolving common issues during a Punchout implementation.
Learn more about ennVee Managed Services for Oracle or schedule a 15 minute free consultation with us.