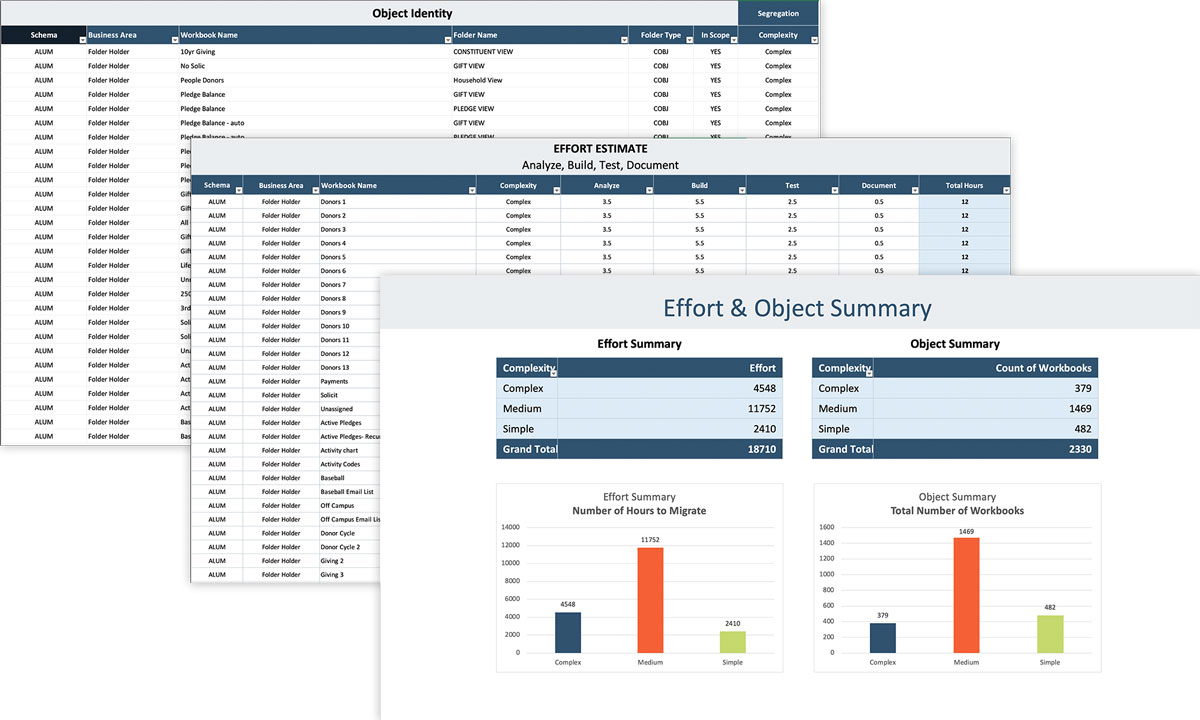 Migrating your Oracle Discoverer reports is a complicated process not devoid of surprises.
The conversion process requires too much time and manual effort, and you may be surprised to discover there are far more reports in your environment that initially estimated (most of which could be outdated or duplicates with one or two minor changes).
ennVee's free 1-week migration assessment helps you save time and eliminate uncertainty by automatically identifying all Discoverer reports and building a customized project plan and road map. The assessment also include a free Proof-of-Concept where we migrate one Discoverer report to your platform of choice.
We automatically identify all Discoverer reports and elements by:
Report type
Total number of reports and elements
Owner
Department/Business Unit
Frequency Ran
Duplicate or triplicate
Complexity
Scope
Milestones
Conversion Timeline(s)
Resourcing Plan
Rationalization
Time and Effort Estimate
Fixed-bid or not-to-exceed pricing options to migrate to your platform of choice.
We will convert 1 Discoverer report to your platform of choice.
Download in PDF format
Learn more about our automated Discoverer migration tool: ennvee.com/ennsight
Sign up to start your free migration assessment